ID#: 237
Wall , Elwood Lee
Spouse: Sandra
17150 So. Seal Ct. Oregon City OR 97045
USA
Home Phone: 503-631-3773
Work Phone:
Cell Phone: 503 312 3352
Click Here to send an email to Elwood Lee Wall
Personal Status: Retired
Website:
Served Under: Douglas H. Driggs
Dates Served: 8/55 - 8/57

Record Updated: 09/25/2011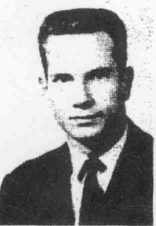 The missions were a highlight of my life. My wife and I served from 1998 to 2000 as humanitarian Aid missionaries in China. Currently we are temple ordinance workers and sealer in the Portland Temple. Also stake patriarch. We have 23 grandchildren and 3 great grandchildren. Celebrated our 50th wedding anniversary in 2010.