ID#: 159
Larsen , Larry C.
Spouse: Diane
2102 Glacier View Drive Sandy UT 84092
USA
Home Phone: 801-453-0544
Work Phone:
Cell Phone: 801-698-5808
Click Here to send an email to Larry C. Larsen
Personal Status: Retired
Website:
Served Under: Douglas H. Driggs - Franklin D. Richards - Don C. Wood
Dates Served: 9/59-9/61

Record Updated: 09/27/2010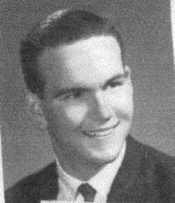 On 19 February 2002, Sharee and I were called to preach the gospel in the Oregon, Eugene Mission. Some time after returning back to Utah, Sharee passed away on February 18, 2006. I married Diane about 3 years age. We conduct tours to various places.