ID#: 818
Backman , Robert L
Spouse: Janet
2605 Cecil Dr Holiday UT 84124
USA
Home Phone: 801-278-2054
Work Phone:
Cell Phone:
Click Here to send an email to Robert L Backman
Personal Status:
Website:
Served Under: General Authorities
Dates Served: 7/66-1-68

Record Updated: 07/29/2010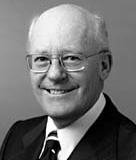 Pres NWS Mission after Pres Ivan J. Barratt. During Pres. Backman's mission, it divided in Jan. of 1968. He continued to serve as President of one of the smaller divided missions from 1/68 through 1/69. He later served as a member of Seventy's Quorums. His first wife Virginia passed away, and he later married Janet. In OCT. of 2008, he was released as Temple President of the Jordan River Temple.